The Dırector Of Members Of The Board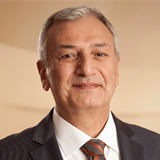 Dr. Mikdat Çakır
He was borned in Kangal, Sivas in 1958. He completed Kuleli Military High School in 1975 and Turkish Military Academy in 1979 as the Military Officer. Mikdat Çakır who completed post graduate in İstanbul University, Faculty of Economics, Economic Geography and completed his doctorate in the same department was the commanding officer in many unions in the TAF between 1979-1995..
Members Of The Board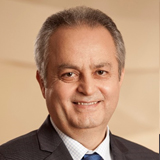 Prof. Dr. Ahmet İncekara
He was borned in Eynesil in 1956. After graduating from Faculty of Economics of Istanbul University in 1978, he started to work as a research assistant in the Department of Economics. İncekara who was an assistant professor between 1986-1989 and an associate professor between 1989-1996 researched important things at Cornell University in USA in 1994. In 1996, he became a professor in the Department of Economics. He is currently the head of the Department of Economics at the Faculty of Economics.
Ali Konukseven
He was borned in Karaman in 1958. He graduated from the Department of Mathematics Teacher of Selçuk University in 1979. In 1989 and 1990, she studied English Preparatory and field education at Middle East Technical University and worked as an English mathematics teacher  for 25 years at various schools.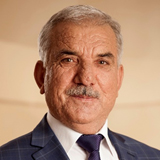 Bekir Küçükgök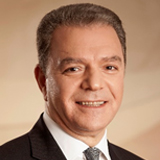 Hüseyin Erkan
He was born in Konya in 1958. He graduated from Department of Economics and International Business New York University in 1981. He completed his graduate study at the same university in 1984. Hüseyin Erkan, who works at various companies in the private sector, has been the executive director of the Istanbul Stock Exchange, Chairman of the Board of Directors of IMKB-Exchange and Stock Bank A.Ş. and CEO of the World Stock Exchange Federation. He knows English well.
iletişim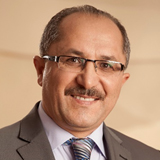 Dr. Osman Dur
Osman Dur who is Ali's son and was born in 1964 in Konya completed his secondary education in 1984 and his university education with first degree in 1988 and then he became a research assistant to the Physics Department of the Faculty of Science, Ankara University. Then he completed master thesis studies at the Budapest Technical University with a research scholarship that he gained by starting his master studies.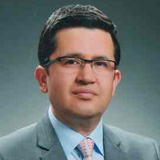 Yılmaz Bademli
He was born in Konya in 1970. He completed his undergraduate education at Business Administration Faculty of Anadolu University and his master's degree in the field of Accounting and Auditing at Selçuk University. At the same time, he has a certificate from Independent Accountant and Financial Adviser and worked as financial manager and manager in private companies between 1992-2003. He has worked as senior manager in various subsidiaries of Anatolian Union Holding I.C. since 2003 and now he works as a member of the Executive Committee.
*Names are listed in alphabetical order.